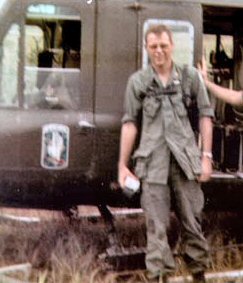 I was with Peter "Super" Hooper my entire time in Vietnam, and was a Flight Evaluation Flight Commander at Fort Wolters when he died.
The accident investigation said it was a thrust bearing failure in the TH-55 helicopter he was flying -- this is where the rotor freezes and the aircraft becomes a falling object. Pete was married, living on post, and I visited his wife just after the crash, to express my sympathy. He was a good pilot.
He and I also flew "Hot Stuff" together in Vietnam. He was a good friend. I wish his name could be on the memorial plaque, but he was killed by Hughes, not in action, although he certainly saw enough of it. The VHPA book lists him as DAT (died after tour). Small mention for a good pilot and a good Casper.