Casper Aviation Platoon Organization
Welcome to CAPO. Casper originally arrived in Bien Hoa with the 173d Airborne Brigade in 1965. We proudly supported the "Herd" and left Bong Son, Vietnam with the Brigade in August 1971. In 2002, we formed the Casper Aviation Platoon Organization and developed the Casper Platoon website. To date, we have located over 280 former Casper Crew Members.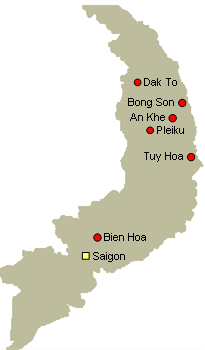 About Our Group
Casper Aviation Platoon Organization has no political agenda. We are a non-profit Vietnam Veterans group and we simply provide the means to stay in touch with those fellow Casper Platoon Pilots, Crew Chiefs, Door Gunners and Mechanics who have all shared the same experiences while serving together in Vietnam.
This very important Casper mission was successfully accomplished by providing the means to communicate with each other via the internet, our website, newsletter, email, telephone, snail mail and at our annual reunions. If you served in Casper Platoon, we encourage you to become a member of CAPO. Your annual dues & donations help fund our organization's maintenance, website, publishing, postage, our annual reunion and other operating expenses.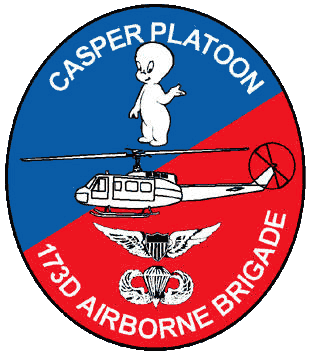 Membership Information
If you were a Casper Crew Member and are interested in joining our group, making a donation or would like to renew your past expired membership, please send your $25 check today payable to CAPO along with your application to:
CAPO
c/o Phil Johnson
30815 Hasley Canyon Rd.
Castaic, CA 91384
Application: Apply Today
CAPO Dues and/or Donations are due on January 1st.