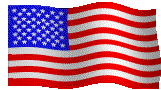 DAT (Died After Tour)
This page is dedicated to those Casper Aviation Platoon Crew Members - Our Pilots, Crew Chiefs, Door Gunners & Mechanics who have died following their Tour of Duty.
We Salute You!
____________________________________
Casper who DAT:
Robert Alderman
Thomas Arnold
Arthur Arrowsmith
Rod Beasley
Donald Blakey
Richard Blunt
John Brenna
Tommy Brewer
Kirt Butler
Craig Carmichael
Earl J. Carter
Gary Carter
Glenn Clayville
Gary Davis
Geoffrey Durant
Monty Evans
Tom Grady
Larry Griffiths
Charles Headley
George Heczko
Glenn Hehner
Sam Keith
John Henderson
H. J. Honneycutt
Peter Hooper
Gary Horowitz
Dave Hunter
Gary Irwin
Joe Jones
Louis Jordon
Al Le Mere
Tom Linville
Rocco Lungarella
Daniel Mahorney
Allen Mauldin
David Miller
Kerry Nance
Steven Ogle
Raymond Onley
Robert Page
Pete Penner
Jimmy Pollan
Harold Richardson
Richard Rider
Fred Riley
Dave Roessler
Johnny K. Rogers
Perry Samrow
Joe Schils
Lester Shupe
Roger Shuster
Lewis Shearer
Leonard Small
Harold Smart
Steven Spencer
Mike Sullivan
Robert Staggs
William Thompson
Bob Tivner
Jack Turley
Oliver Ulmet
Howard Upchurch
Jesse Watson
David Westlund
Andy Williams
Terry Williams
Larry Zeiser
&
Jay-Bo Willie Casper
Eulogy for a Veteran
Do not stand at my grave and weep.
I am not there, I do not sleep.
I am a thousand winds that blow.
I am the diamond glints on snow.
I am the sunlight on ripened grain.
I am the Gentle autumn rain.
When you awaken in the mornings hush,
I am the swift uplifting rush
of quiet birds in circled flight,
I am the soft stars that shine at night.
Do not stand at my grave and cry,
I am not there, I did not die.
-Author Unknown

TAPS
Day is done, gone the sun,
From the hills, from the lake, From the skies.
All is well,
safely rest,
God is nigh.
Go to sleep,
peaceful sleep,
May the soldier or sailor, God keep.
On the land or the deep, Safe in sleep.
Love, good night,
Must thou go, When the day,
And the night Need thee so?
All is well.
Speedeth all To their rest.
Fades the light; And afar Goeth day,
And the stars Shineth bright, Fare thee well;
Day has gone, Night is on.
Thanks and praise,
For our days, 'Neath the sun, Neath the stars,
'Neath the sky,

As we go, This we know,
God is nigh.