Casper Aviation Platoon Organization
Welcome to CAPO. Casper originally arrived in Bien Hoa with the 173d Airborne Brigade in 1965. We proudly supported the "Herd" and left Bong Son, Vietnam with the Brigade in August 1971. In 2002, we formed the Casper Aviation Platoon Organization and developed the Casper Platoon website. To date, we have located over 275 former Casper Crew Members.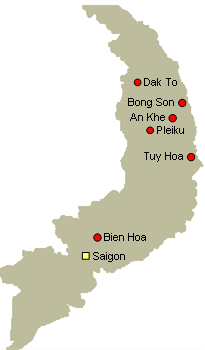 About Our Group
Casper Aviation Platoon Organization has no political agenda. We are a non-profit Vietnam Veterans group and we simply provide the means to stay in touch with those fellow Casper Platoon Pilots, Crew Chiefs, Door Gunners and Mechanics who have all shared the same experiences while serving together in Vietnam.
This very important Casper mission was successfully accomplished by providing the means to communicate with each other via the internet, our website, newsletter, email, telephone, snail mail and our annual reunions. If you served with Casper, we encourage you to become a member of CAPO. The annual dues & donations help fun our organization's maintenance, website, publishing, postage, our annual reunion and other expenses.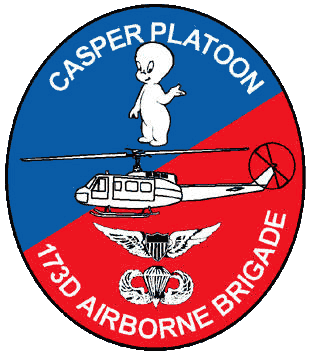 Membership Information
If you were a Casper Crew Member and is interested in joining our group, making a donation or would like to renew your past expired membership, please send your $25 check today payable to CAPO along with your application to:
CAPO
c/o Phil Johnson
27429 Garza Drive
Santa Clarita, CA 91350
Application: Apply Today
2005 CAPO Dues/Donations are due now. Current members are listed below.
Casper Aviation Platoon Organization
2005 Membership Roster
__________________________________________________
| | | |
| --- | --- | --- |
| John Ackelson | Robert Horowitz | Jim Revoir |
| Gordy Anderson | Zelner Houchin | Robert Rousseau |
| Walter Bahriak | Jeff Hume | Tom Roy |
| Dale Birney | Gary Irwin | Ron Sargent |
| Don Bliss | Jim Jeffryes | Don Scholett |
| Jim Boswell | Phil Johnson | Randy Schweitzer |
| Gary Braden | Larry Kahlia | Jim Sickler |
| Dennis Bradley | Bill Kane | Bruce Silvey |
| Warren Byxbee | George Kenney | Tony Simmons |
| Chuck Carroll | Buddy King | Larry Snedden |
| Don Charlton | Bill Kinney | Sal Sosa |
| Ned Costa | Virgil Lamb | Steven Spooner |
| Dennis D'Andrea | Robert Mac Glaflin | Larry Stafford |
| Wendell Downs | Jack Marshall | Guy Strang |
| Robert Durand | Art McBride | John Swiney |
| Kent During | Don McGregor | Stephen Telgmann |
| Jeff Fales | Don McKeough | Thomas Terry |
| Bill Fielding | James McLeod | Rick Tompkins |
| Clyde Fuller | Chuck Merkel | Tom Town |
| Ray French | Skip Moorehouse | Randy Vestal |
| Terry Gallagher | Dale Morrision | Preston Wheaton |
| Rick Gaskins | Glen Neal | Bill Wansing |
| Mike Gauntt | Mike Nuckols | Charles West |
| Steve Greene | Gary O'Leary | Bob White |
| Terry Hanks | Larry Pippen | Cliff White |
| Richard Head | Randy Plese | John Wilkofsky |
| Martin Heck | George Purifoy | Joe Wolan |
| Walt Henderson | Lance Quesenberry | Bob Wooldridge |
| Tony Herbert | Tom Quinn | |
| Jerry Hollis | Charles Reed | 88 Members |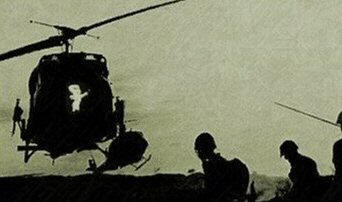 2005 Executive Officers
Walt Henderson, President
Stephen Greene, Vice President
Tom Quinn, Secretary
Phil Johnson, Treasurer
Doug Walton, Chaplain
Rick Tompkins, Legal Council
Chuck Merkel, Unit Historian
Gary Braden, Colors Commander
Bill Fielding, Reunion Chairman
Ned Costa, Executive Director
Past Presidents
2003 - Don Charlton
2004 - Ned Costa