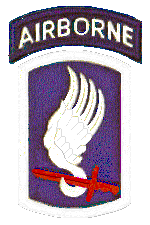 8th of November
On November 8, 1965, the 173d Airborne Brigade during Operation Hump in War Zone D in Vietnam, were ambushed by over 1200 Viet Cong. 48 American soldiers lost their lives that day. This documentary / music video tells the story.
Watch Video: 8th of November
Narrated by: Kris Kristofferson
Performed by: Big & Rich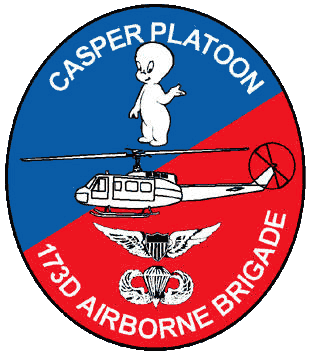 Casper Platoon was also involved in Operation Hump. Don Bliss and Dick Hathcock were directly involved in various aviation responsibilities such as medivac, directing artillery fire, controlling attack helicopters and coordinating air strikes. In fact, Don was flying the helicopter that extracted the B Company commander, Walt Daniel, and his command group. According to Don, he had no idea how many he threw on board his chopper but he remembers relining the torque and engine rpm's to get enough power to get the hell out of there. Walt and his guys were putting down suppressive with their rifles as they entered the chopper along a road. Due to the overweight condition they could not clear the trees without following the road that made a slight turn to the right. As they turned about 7 or 8 Viet Cong were coming at them with their rifles blazing. Thanks to their inaccuracy and obvious surprise to see the helicopter, they missed our helicopter with everything.